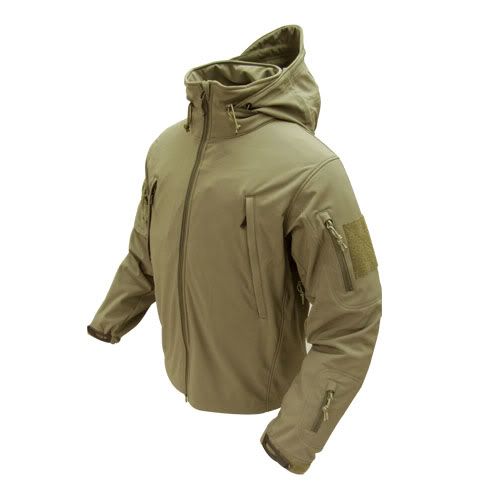 These have been GREAT sellers since we first offered them last year. They've been in & out of stock. They're back now & available for IMMEDIATE SHIPPING in
ALL COLORS & SIZES
! The Special Ops jacket has received lots of positive reviews for offering a lot of features for the money.
Price is $84.00 shipped to your door in the lower 48 states (if you're in AK, HI, or international, get it touch for a shipping quote please). These go quickly and I am doing my best to keep updates in "real time" BUT inventory varies from day to day. Like I mentioned above, this jackets are VERY popular & go on backorder quickly. This year, I figured I'd get ahead of the rush & offer them before the run begins.
One thing to remember with sizing, the rule of thumb is to go up ONE SIZE than you normally wear. I'm a big guy (6', 250 lbs, beer gut, big shoulders) and while I can fit within an XL, the XXL fits much better & there's no worry of me playing the Chris Farley "fat guy in a little coat" routine...
For online checkout & fastest order processing, you can log onto deltaoutdoorsman.com. The direct link to the Rothco Special Ops jacket is listed below:
Rothco Special Ops Soft Shell Jacket link...
Thanks for looking & please ask if you have questions. We are an authorized Rothco dealer & these are not blemishes or "gray" market items.
Ceylon
deltaoutdoorsman.com
(901)334-6808