Going to offer a deal on TWO different packs with scabbards. These two models also use the ALICE frame for structure/stability, making them VERY strong and supportive of heavier loads that overwhelm internal frames with aluminum stays. The two packs are:
--J51 Warhammer;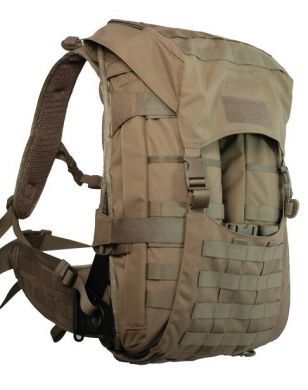 --F52 Jackhammer;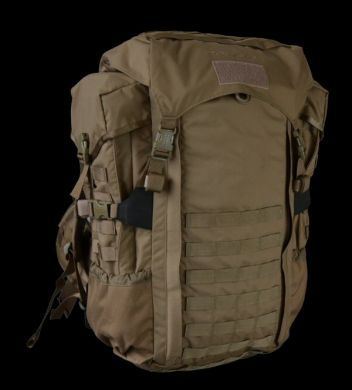 As many of you know, these packs do NOT use an integrated scabbard as part of the structure/design. However, they can accomodate any accessory scabbard from Eberlestock. For this offer, you can get one of the packs listed above AND I'm going to throw in a matching
Tactical Weapon Scabbard (A4SS)
! Here's a pic:
So, you can run the pack with or without the ability to haul your rifle, bringing a level of versatility to the user that they don't get with packs that do or don't use the integrated scabbard. If you're a guy who wants the ability to haul his rifle in a scabbard, but also wants a pack that can just be used for a weekend of camping/hiking where you won't be toting a weapon, then this may be what you looking for. Moreover, the strength of the ALICE frame is going to far exceed what you're going to find with internal frame packs, making large, bulky loads much more stable & comfortable. Couple that with the adjustable harness system & padded belt designed by Eberlestock, and you have two packs here that can do pretty much anything, anywhere, that the owner can throw at it.
This deal will run until November 1st. Price for the
J51 Warhammer setup (pack + A4SS scabbard)
comes to $339.00 SHIPPED within the lower 48 states (add $35.00 for Multicam). If you'd rather go with the
F52 Jackhammer setup (pack + A4SS scabbard)
, you're looking at $359.00 SHIPPED within the lower 48 states (add $39.00 for Multicam).
Thanks for looking & please call, PM or email if you're interested!
Ceylon
deltaoutdoorsman.com