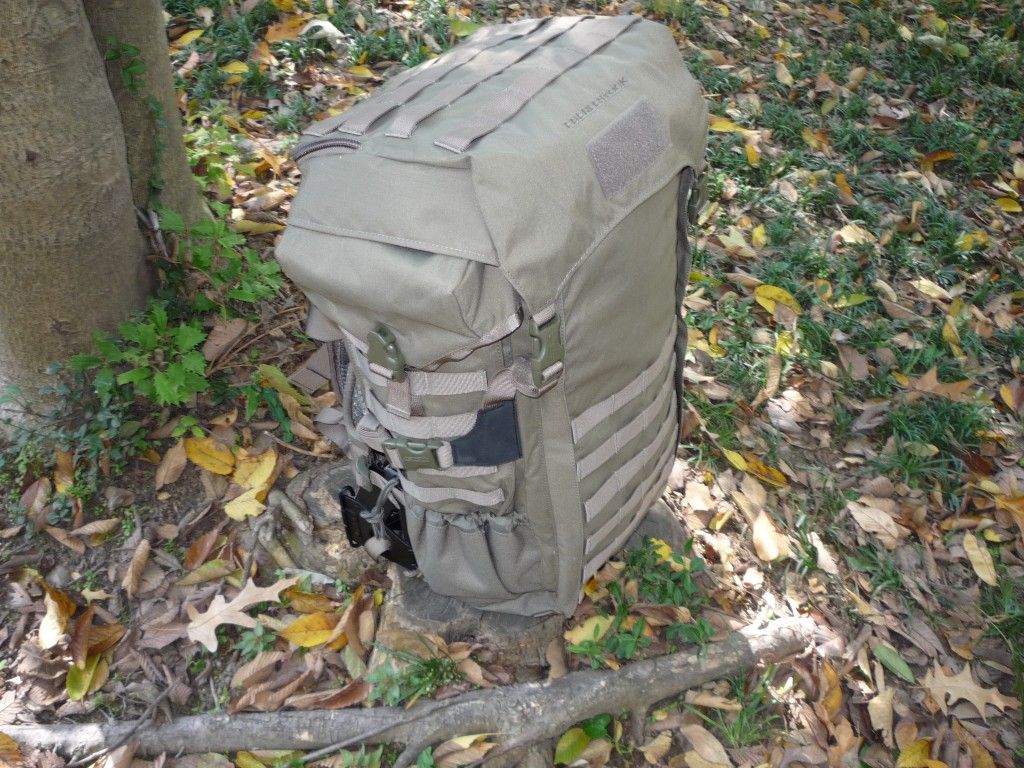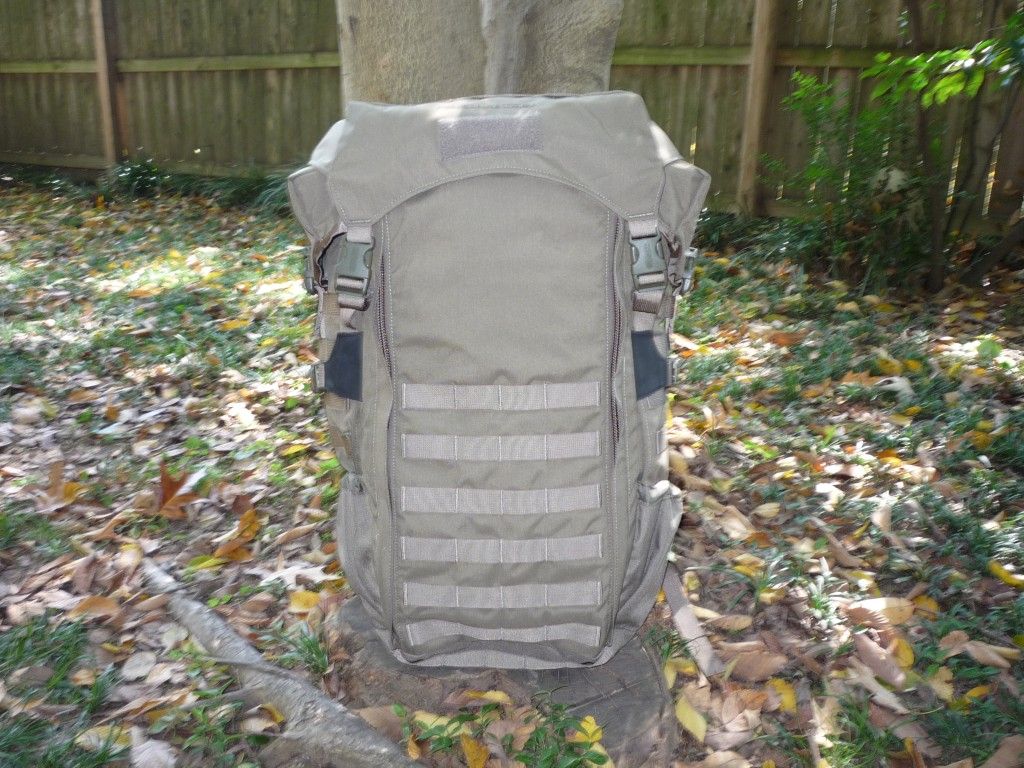 I am going to sell this demo Eberlestock pack that was brought in for evaluation & used to get pics for a review that will be posted this week. This pack has never been taken into the field or used in any way other than for getting pics for the review.
For sale is the Eberlestock F52 Jackhammer in Military Green (F52MJ). Like I mentioned above, it is new, but has been evualated for a review. Even the hang tag is still attached. There are no defects, issues, or irregularities.
After being unloaded for the review, this pack has sat in the corner of my office along with an S34 Secret Weapon pack that is also being sold as a demo. Price is $255.00 SHIPPED to your door within the lower 48 states. If you want to add the matching Tactical Weapon Scabbard accessory (A4SSMJ) that was also evaluated for the upcoming review, it will run an additional $68.00. Payment by US Postal Money Order or credit card via online checkout on deltaoutdoorsman.com. Please send me an email or phone call if you want it, as PMs sometimes get buried due to high volume.
Thanks for looking & please ask if you have questions.
Ceylon