MOD Armory does not accept paypal.
MOD Armory does accept all major credit cards & money orders.
(719) 325 8070 or sales@modarmory.com

Free shipping to THR Members
http://www.modarmory.com/index.php?m...index&cPath=86
Luna Optics Extended Range LASER IR Illuminator LN-ELIR-3

P/N:LN-ELIR-3: $399.99
LN-ELIR-3 is compact and lightweight yet it is the most powerful IR illuminator currently available.
Nine-power level adjustment wheel allows the user to fine-tune the beam's intensity to perfectly augment the outside ambient light conditions and to preserve some of the battery's life. The beam can be narrowed to increase the viewing distance, or widened to illuminate up the entire field of view (depending on the viewing distance). The beam can also be adjusted along the X and Y axis to position it precisely in the center of the view of your night vision device.
•Wavelength: 775nm - 795nm
•Field of Illumination: 0.1 – 5 degrees
•Power: 1x3V Lithium CR123 type
•Operating Time: 6 hours
•Dimensions: 114mm x24mm x31mm (4.5"x0.9"x1.2")
•Weight: 75g (2.6oz)
•Super long range Laser IR Illuminator
•Compact & lightweight Design
•9 Levels of adjustable power
•Fully adjustable beam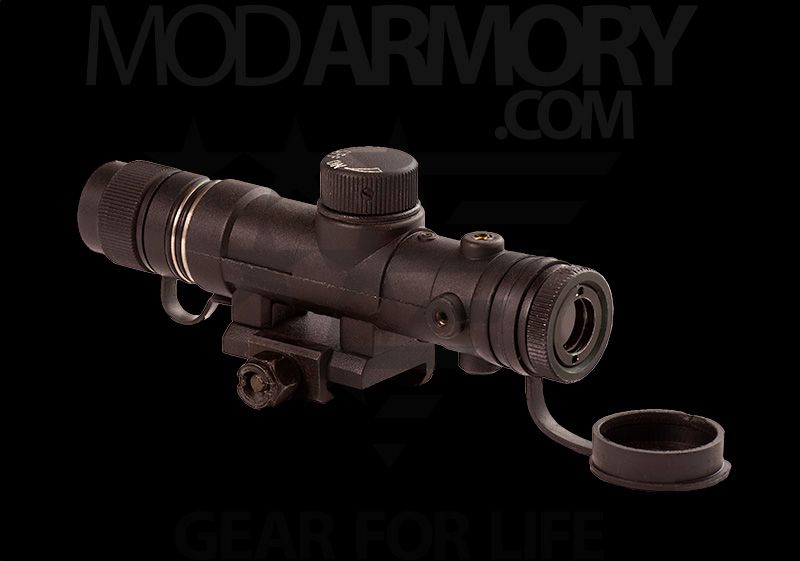 Luna Optics Extended Range LED IR Illuminator LN-EIR-3 $249.99

P/N: LN-EIR-3
Model LN-EIR-3 is one of the most compact and lightweight LED IR illuminators on the market yet it's IR beam is super powerful and provides a viewing distance of up to 200 meters when used with night vision device.
The beam can be custom adjusted along the X and Y axes to perfectly position the beam in the center of the screen of your particular night vision device. Each illuminator comes with carry pouch that fits to the belt and the beam adjustment tool. Two-level illumination switch provides high and low illumination modes and allows user to customize the viewing field to the most comfortable level.
Specifications:
•Wavelength: 805nm
•Power: 120mW
•Field of Illumination: 5 degrees
•Max. Range of View: 200m (652ft)
•Power: 1x3V Lithium CR123 type
•Operating Time: 3 hours
•Dimensions: 138mm x30mm x38mm (5.4"x1.2"x1.5")
•Weight: 100g (3.5oz)
**Rail is not included**