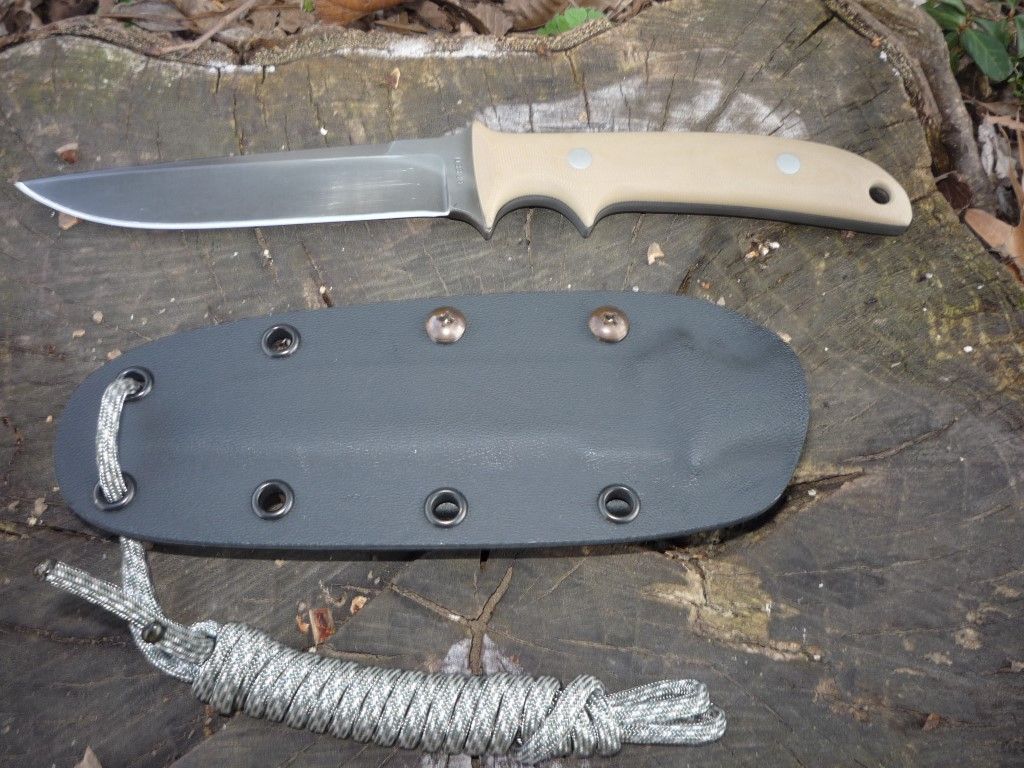 Guys,
As many of you might know, I've been working with custom knife maker & THR.org knife guru Kim Breed to introduce a line of knives that are an exclusive offering from deltaoutdoorsman.com. Kim put together some awesome prototypes for evaluation, and now I have the FIRST production model that will be offered. The final design won
Best Tactical Knife
at the Ohio Classic Knife Show this past Fall, so what you're getting here is a blade with pedigree! We're calling it the
Breed Light Fighter
, and we'll be offering what you see in the pics here but with some customization options that each customer can select. From there, Mr. Breed will build the knife & we'll have it in the customer's hands within 2-3 weeks. Here are some of the specs & customization options:
--Made in the USA;
--Maker: Kim Breed;
--Model Designation: Model 12 (pictured in Slate) or Model 14 (pictured with Tan G10);
--OAL: 9.5 inches;
--Blade Length: 4.75 inches;
--Steel: 5160 High Carbon (sourced from Aldo with NJ Steel Baron);
--Hardness: Differentially Heat Treated;
--Sheath: Kydex with TEC-LOC and 550 cord tie down;
--Customization Options: Model 12 or 14, G10 in Desert Tan, Slate, or Hunter Green. Micarta in Black or Green Canvas. Flat or Hollow Grind;
A quick word about the maker, Kim Breed. A resident of Clarksville, TN, MSG(R). Breed's background includes military service as a Green Beret with 5th Special Forces. He is currently a Field Editor for Blade Magazine, and has extensive experience in designing knives that are intended to be USED & ABUSED and keep coming back for more. There will be two models of the Light Fighter available, the Model 12 and Model 14 (both versions pictured here; the Model 12 has Slate G10, the Model 14 has Tan G10). As you can see in the pics below, the blade of the Model 12 has a slight Persian curve to it, but is identical to the Model 14 in every other way and has the same customization options.
I'll be adding this knife, along with a few others from Mr. Breed, to the deltaoutdoorsman.com website in the next day or two. I am VERY excited that this project has come to fruition, and sincerely appreciate the imput of those of you who have seen the prototypes & shared your ideas, opinions, etc. Once added to the website, they will be available for ordering. ALL OF THESE BLADES CARRY A LIFETIME WARRANTY FROM KIM BREED. IF YOU HAVE A PROBLEM, CALL HIM & HE'LL TAKE CARE OF YOU! Can't beat that!
If you have any questions regarding additional custom options or have a special request, give me a call & I'm sure we'll be able to accomodate your needs.
Oh yeah, almost forgot, pricing for THR.org members is going to be $224.00 SHIPPED within the lower 48 states. I'm going to try to hold that pricing as long as possible, as both Mr. Breed & I want to get these knives into your hands. I can't tell you how well balanced & comfortable the one pictured here feels when you grab it! You'll be wow'd with the quality & durability at pricing at or below a lot of similiar mass production knives out there...
Thanks for looking & let me know what you think!
Below are pics of the
Breed Light Fighter Model 14
: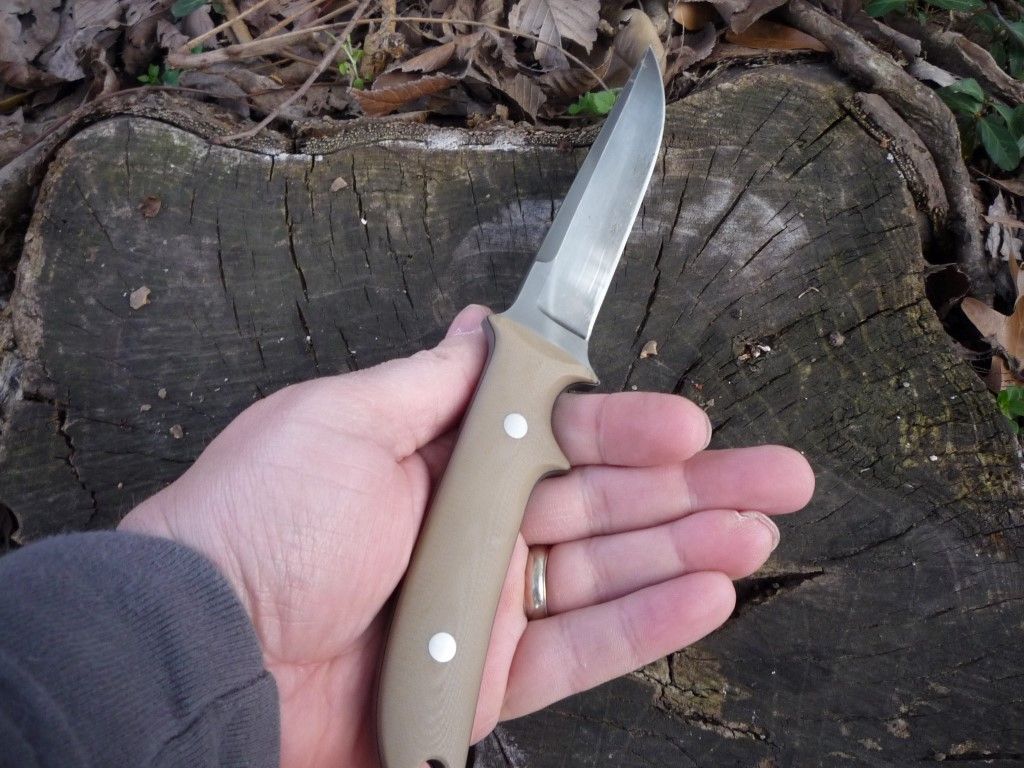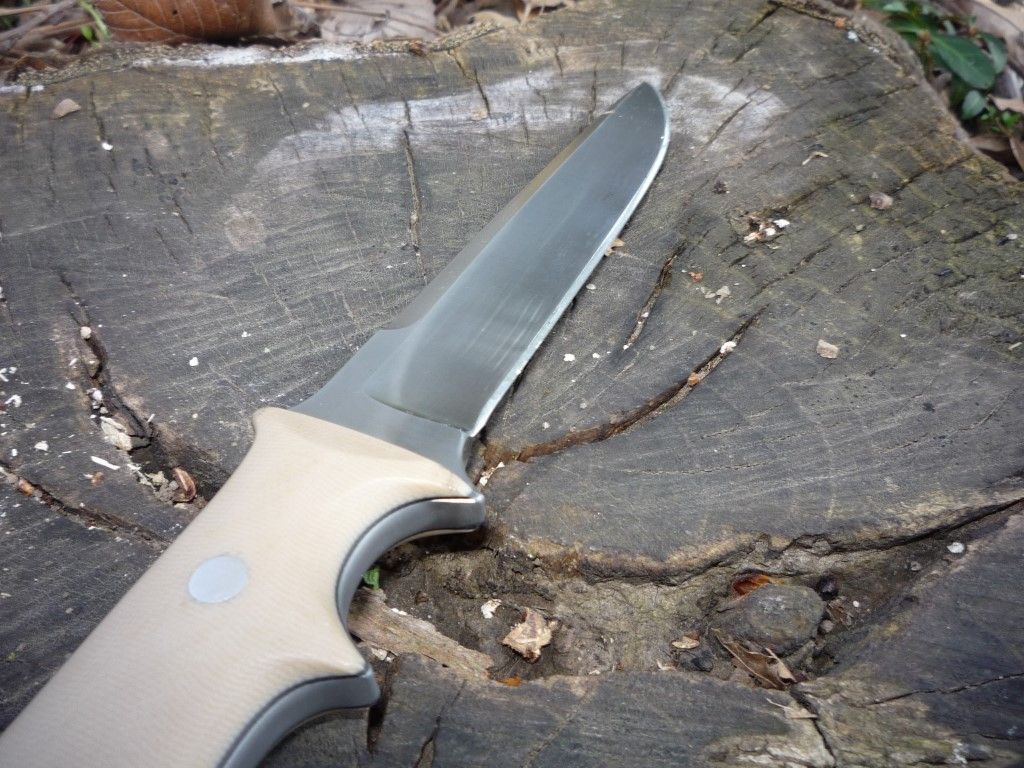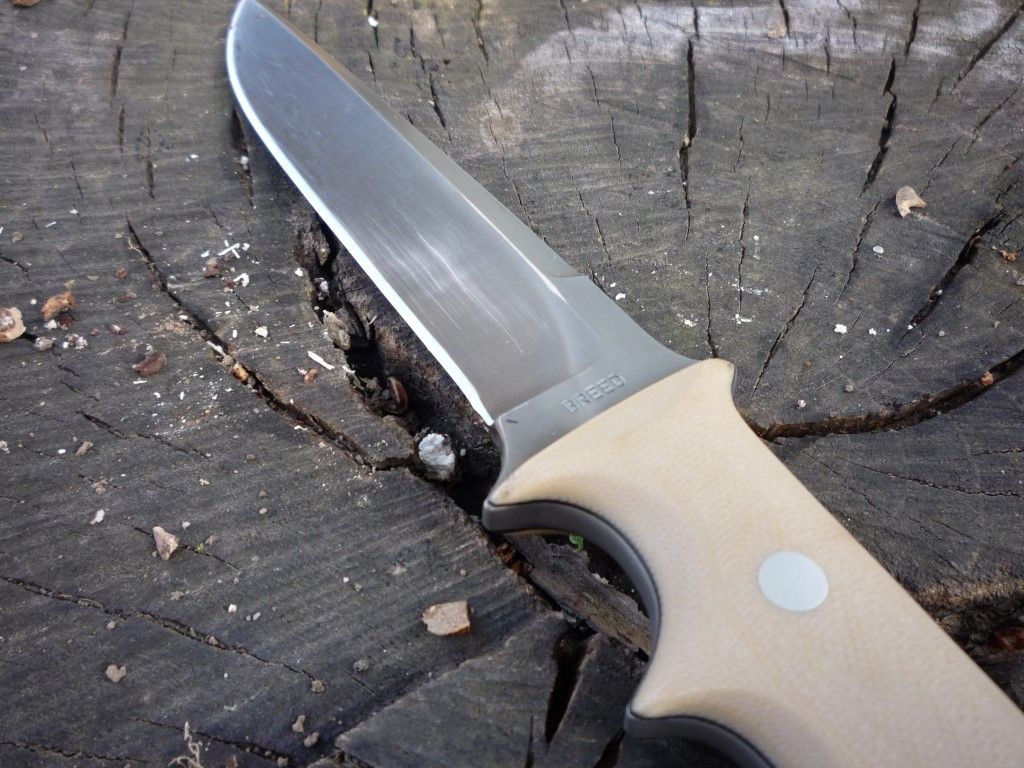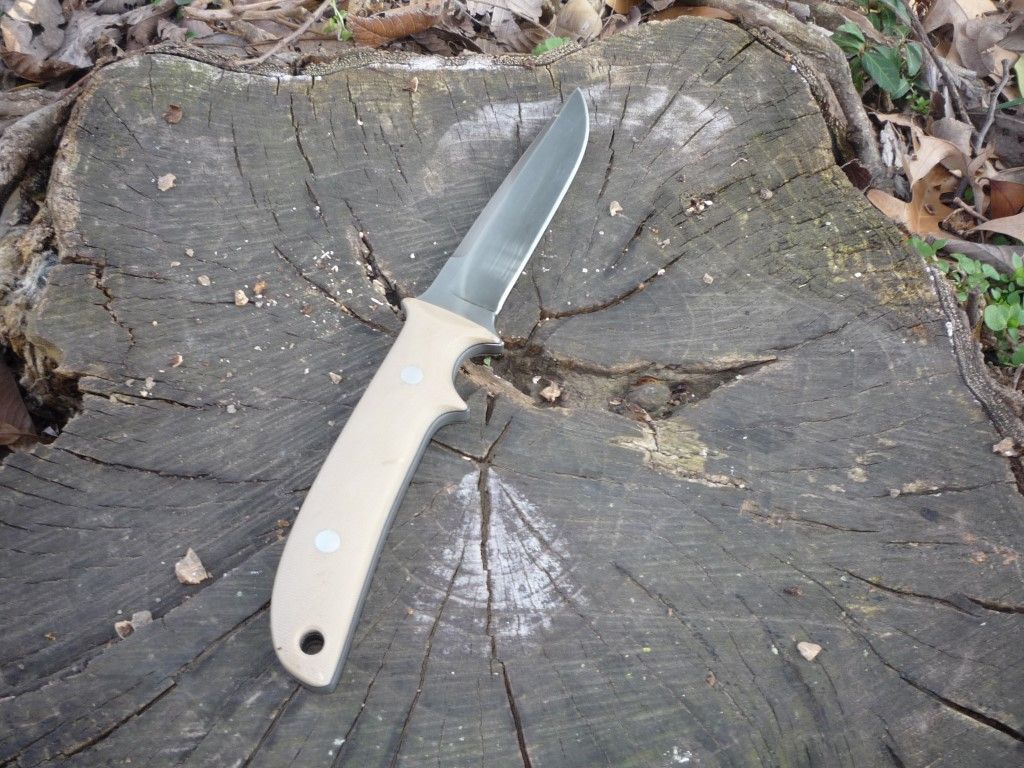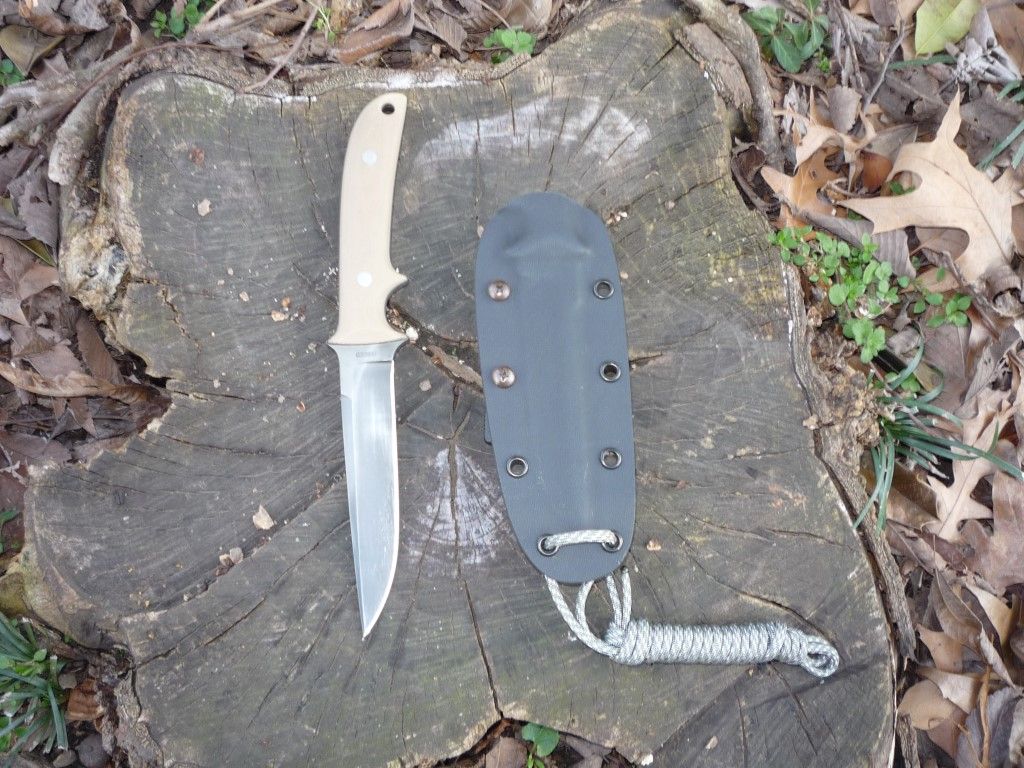 For comparison, here are some pics of the
Breed Light Fighter Model 12
: