9mm/120gr VS 358/158gr.
Can the 358/158 gr lswc be loaded for a 9mm Luger, if sized to the correct diameter. I feel its not a good idea. The 358 would be seated deep into the 9mm case. This may raise pressures. Better and safer to buy the correct bullet for the 9mm. A +P 9mm Luger has a working pressure of 38,500 PSI.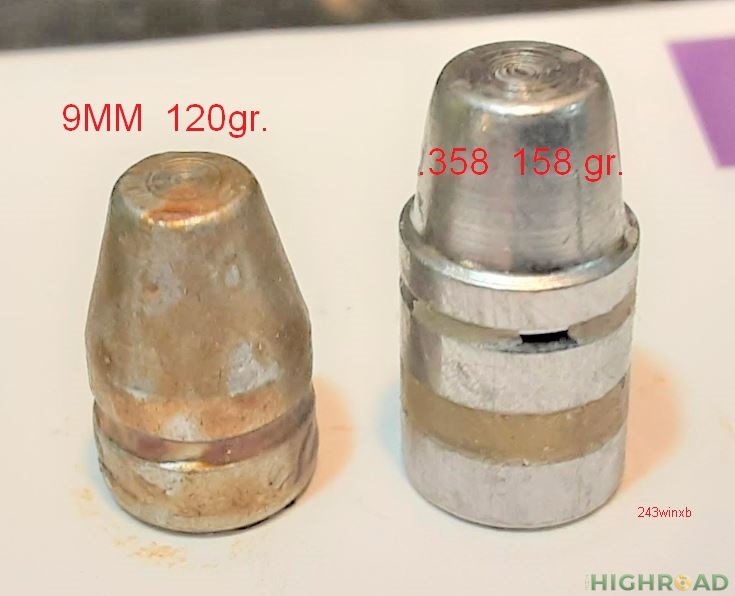 Uploaded By:

Date:

Feb 5, 2021

View Count:

77

Comment Count:

1

EXIF Data

File Size:

73.6 KB

Mime Type:

image/jpeg

Width:

735px

Height:

596px

Date / Time:

2021:02:05 16:27:34

Note: EXIF data is stored on valid file types when a photo is uploaded. The photo may have been manipulated since upload (rotated, flipped, cropped etc).