The horror!, the horror!
This poor bug was just flying about on a wonderful, sunny day, and its life was cruelly snuffed out!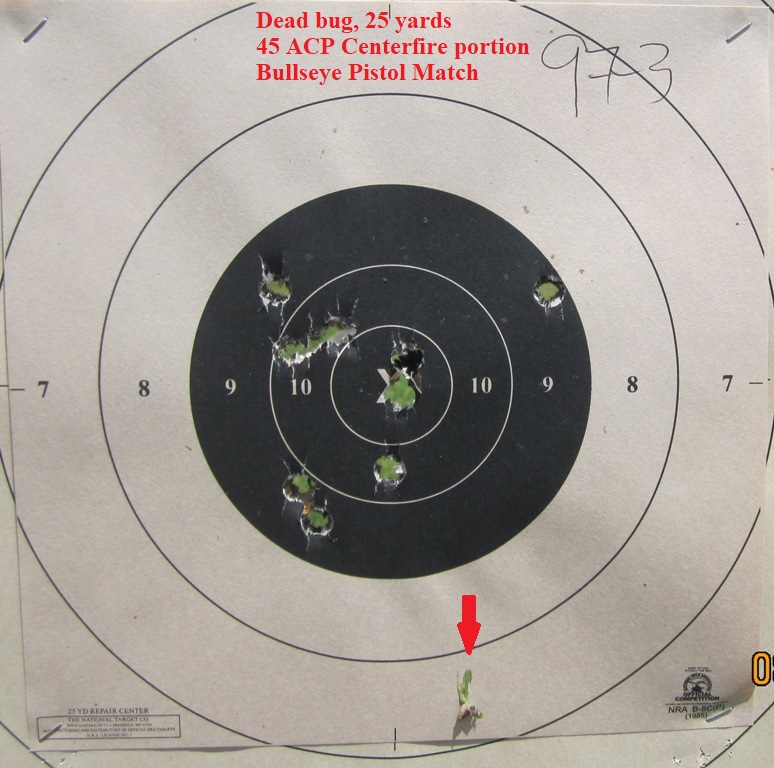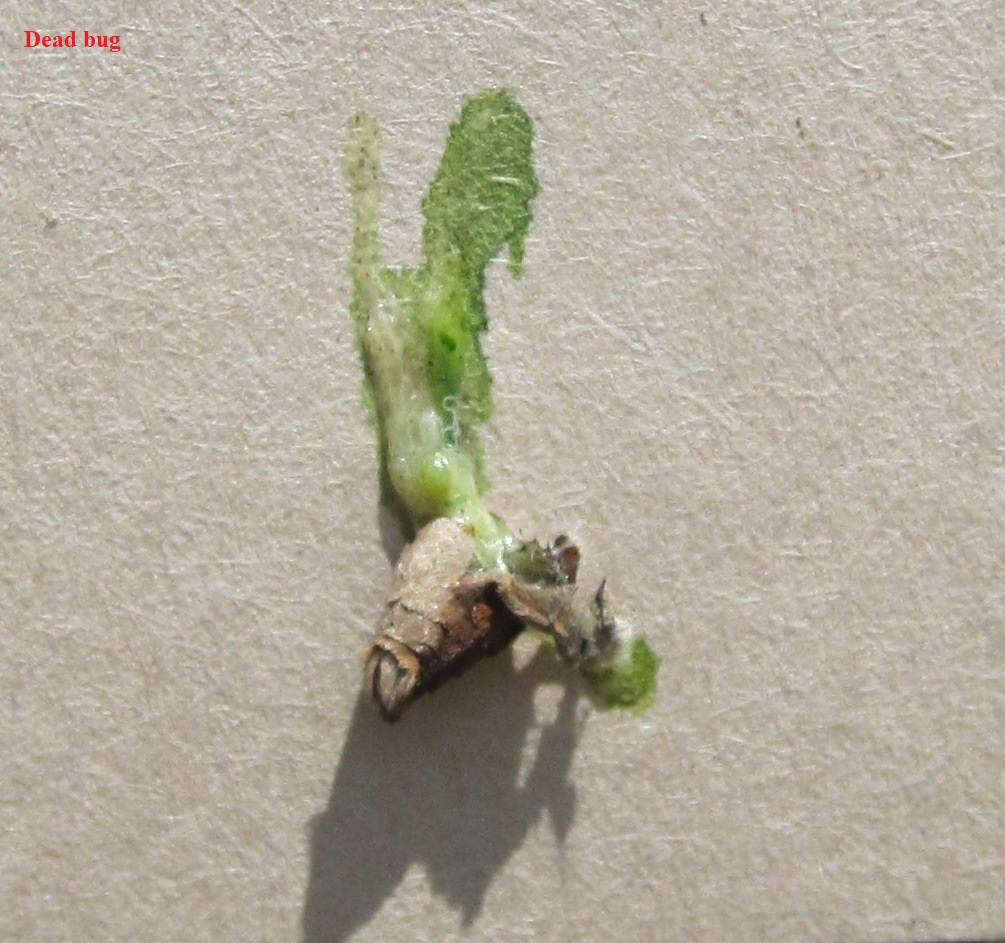 This happened in during timed fire in the centerfire portion of the match. The 25 yard target is visible for 20 seconds, the shooter uses one hand to hold the pistol and fire five rounds. Then we do it again.
When we went down to score, green blood was scattered around the bull, and there was this bug part on the bottom. Poor bug happened to have been in the wrong place at the wrong time.
We declared the shooter guilty of animal cruelty!
The bug was wiped off the target face and new center was stapled over. Such is life.