Joined

Jun 5, 2013
Messages

11,217
Location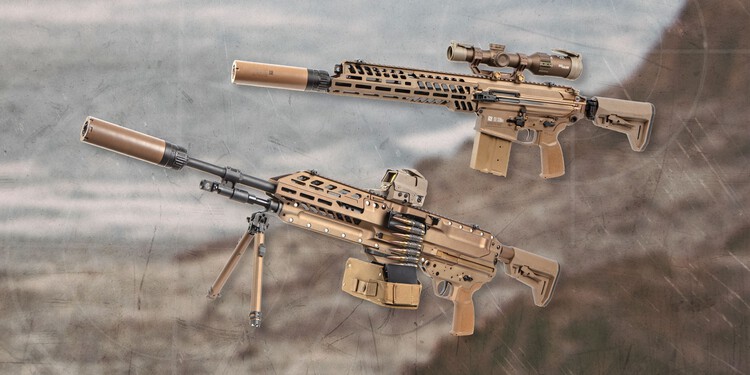 The new M7 rifle and M250 machine gun are designed to give U.S. soldiers the upper hand in the global shooting match.

apple.news
I hope the link works, Popular Mechanics sent a writer to SIG Sauers training center in New Hampshire to check out and shoot the military's future rifle and SAW.
It's written by a gun neophyte, which is obvious by some of the stuff stated (higher pressure equals greater accuracy, etc.) but it is sort of nice seeing a beginners impression of these arms. (Many soldiers/sailors/airmen/Marines first encounter with firearms is in basic.)
I wish they could have delved into the improvements made to the guns to handle volumes of fire from 80,000 psi ammo, but take it for what it's worth. If things go as planned it looks like our forces should be getting a heavier, but more lethal, fighting carbine in the next few years.
Stay safe.